About the Hub
York and District Mind and subsequently York Mind have delivered a successful advocacy service to the residents of York since 1997.
From April 2017 York Mind has been commissioned by the City of York Council to deliver the York Advocacy Hub, a single point of access advocacy service for the City of York.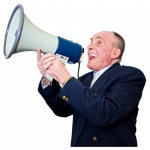 The hub delivers the following advocacy streams;
General Advocacy
NHS Complaints Advocacy
Care Act Advocacy (CAA)
Independent Mental Capacity Advocacy (IMCA)
Deprivation of Liberty Safeguards (DoLS), Relevant Person's Representative (RPR)
Independent Mental Health Advocacy (IMHA)
For more information on any of these specialist types of advocacy please use the menu items at the top of this website.
You can contact the advocacy office Monday to Friday 9am – 5pm on 01904 414357. Outside of our opening hours you can leave a message for us on our answer machine and we will return your call when we're back in the office. You can also email us on office@yorkadvocacy.org.uk.
On the 25th May 2018, the General Data Protection Regulations (GDPR) came into force. For more information on our policies and practice in relation to the collection, storage and use of personal data, please see the link below.